Astilbe I
Home > Botanical prints > Astilbe I | Next >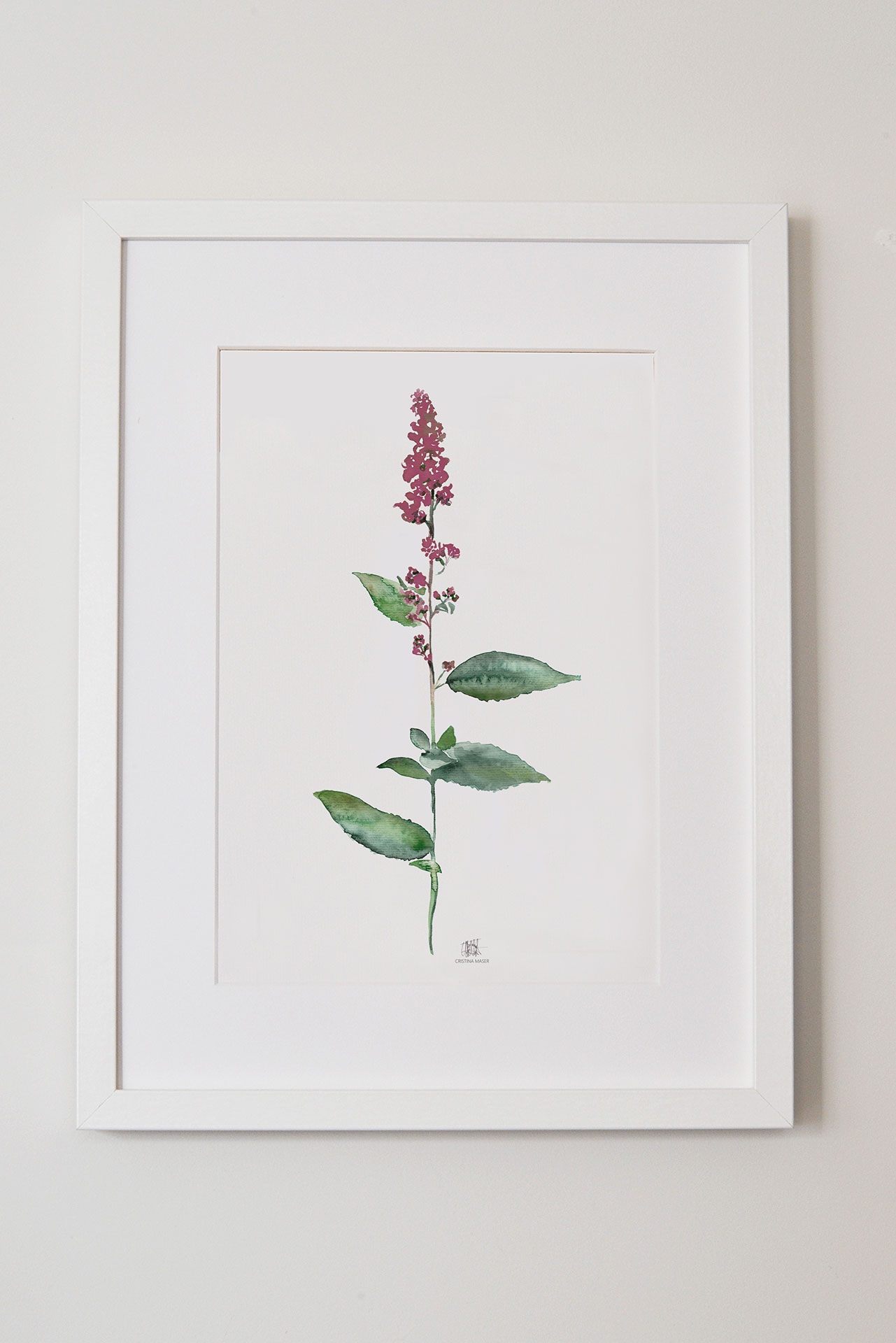 Description print
Decorative sheet made by Cristina Maser. A reproduction of an original illustration made in watercolor and printed on laid paper of 220 grams. A paper with perfect texture for the watercolor stain. Get this sheet to give a special and natural touch to your space. You can hang it on the living room wall, in your bedroom, in the kitchen, in your children's room, in the hallway or you can give it to your mother or father, or your best friend, or your grandparents
* Frame not included
* Shipping costs not included
* Delivery between 1 and 2 weeks approx.
Our attention is also directed to your home. The refined and evocative style of the invitations is immediately apparent in the decorative sheets that we present. Plants seem to invoke tranquility, calm and, knowing this, Cristina Maser lets herself be enveloped by that magic that involves us directly with nature to make these splendid watercolors. And because a story can always emerge behind the things we contemplate, we have written some inspired by the plates.

Astilbe was proud of her slim appearance. And also proud of her lineage that gave her that innate elegance that everyone knew how to appreciate. She considered herself the only one of so many compliments she received. She lived alone in her watchtower, a dominant place that she considered perfect. He always saw the same thing and needed nothing. But one day there was an unexpected change, starting with a light breeze and turning into a steady wind that grew stronger and stronger. Shaken by that unknown energy, Astilbe fell to the ground. There she found herself immersed in another dimension. As confused as she was scared, she remained motionless next to an object also unknown to her, which served as protection. His perfect life had completely fallen apart. Days passed, she continued to be in a kind of lethargy, she did not dare to move, although she retained a slight hope, that of preserving her freshness without even making an effort. One morning it started to rain. She, who grew with the water, felt that she was sinking forever. Then he no longer wanted to know more and he abandoned himself to his fatality, time would stop and with it, all his arrogant being. Suddenly, she felt an intense heat, at last something that she recognized, something of immense value for her, had emerged in that other world where she had fallen. After a while, she was able to contemplate herself, she was so withered and haggard that it was difficult for her to recognize herself. But its colors remained intact, as before collapsing. The sun had been giving him the vigor he needed for a long time. That place, where that imperious force of fate had thrown him, could not be so bad. The warmth, which so comforted her, was like that of her longed-for perfect world. You just have to adapt, be aware of it, and resist by making efforts. Only then would he rise again, aware that he had a life ahead of him in that new world.
Prints similar
More prints